HumanSinShadow.wordpress.com
"The statue pays homage to three who said no to war, to the lies that lead to war and to the intrusion into private life that helps to perpetuate war," said Dormino, the artworks creator.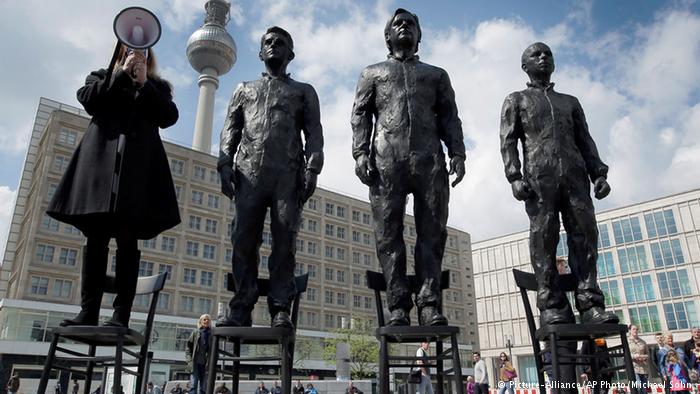 http://wwhttp://thefreethoughtproject.com/life-size-bronze-statues-snowden-assange-manning-unveiled-berlin-heroes-lost-freedom
VIDEO TO FIND HERE:
"The fourth chair is open to anyone here in Berlin who wants to get up and say anything they want," Dormino told Deutsche Welle.
A number of people took the opportunity to stand upon the chair and speak, some with a loudspeaker, in an effort to show that they are not afraid to take a stand and speak truth similarly to these three whistleblowers.
"People are saying many different things. From politics to babbling to silence, from people who desperately are wanting to help Julian, Bradley and Edward…
Ursprünglichen Post anzeigen 388 weitere Wörter